MY 20-.577 DICKSON / HENRY - A RIFLE WITH HISTORY
Hello All,
This is only my second post here on this forum, but I wish to document the details about this rifle and share my excitement about my acquiring a unique double rifle with amazing History.
While I was searching high and low for a 577 BPE to add to my collection, I ran across a "story" from early 2001 about a rifle that had all the things that everyone wants in a fine double rifle. I call them the "Lucky Seven".
First, a very fine World renown Maker.
Second, a document from the World renown Maker that substantiates the original specifications.
Third, a Famous Owner.
Forth, a document from the World renown Maker that it was shipped directly to the Famous Owner.
Fifth, a documented history of use by the Famous Owner.
Sixth, a book written by the Famous Owner giving an account of the rifle's use.
Seventh, a picture in the book showing the Famous Owner holding the Double rifle.
The rifle I found is a John Dickson double rifle in .577EX caliber.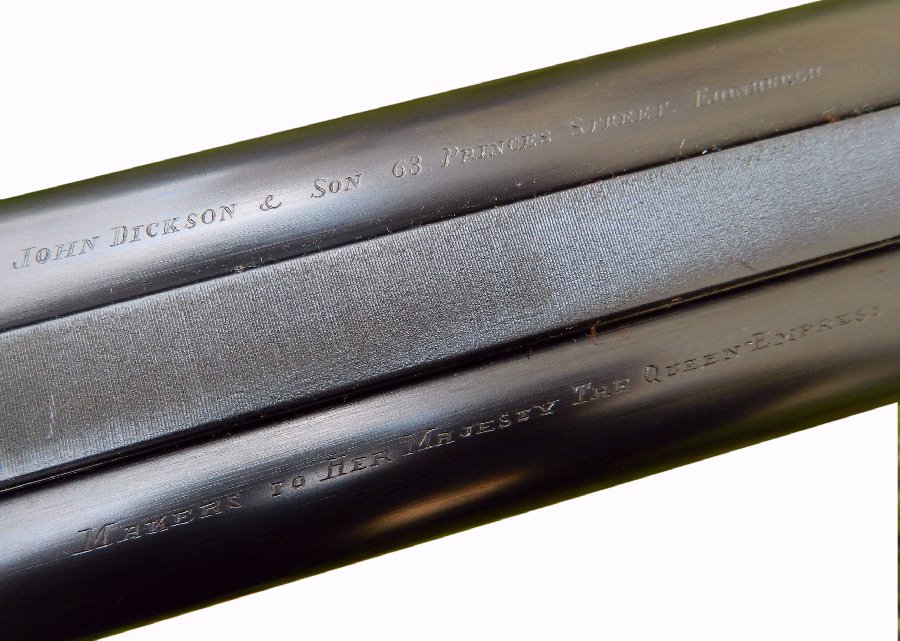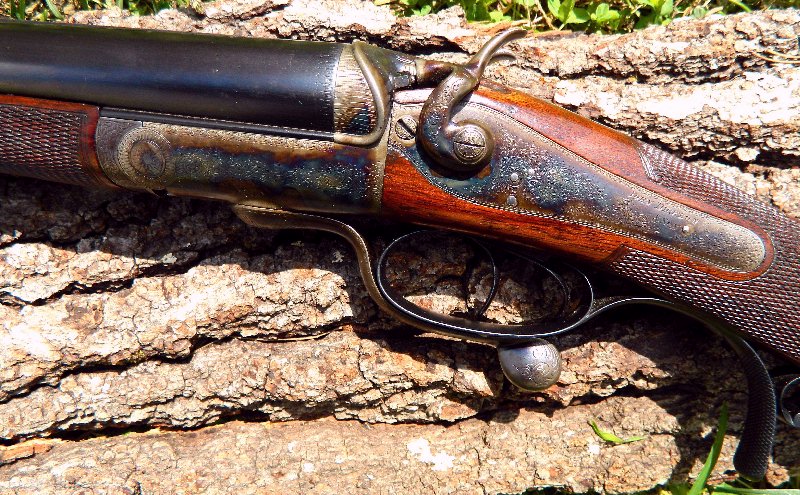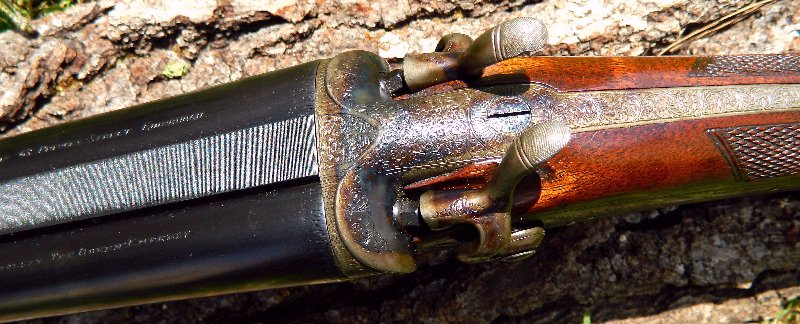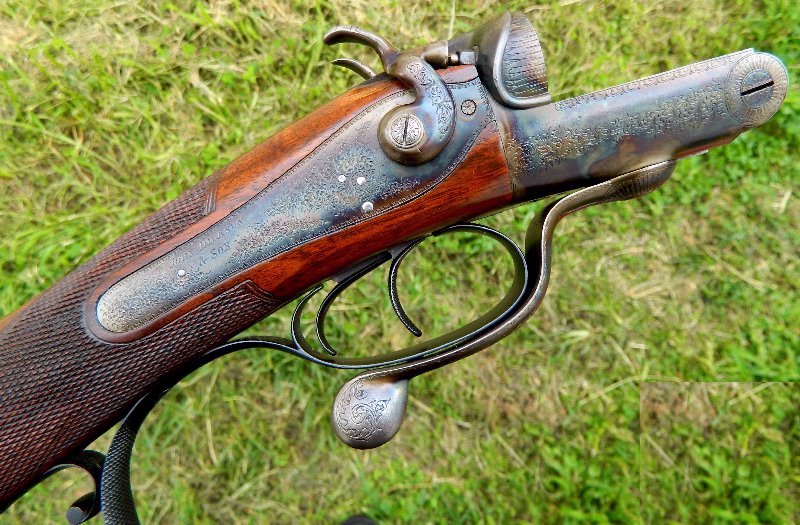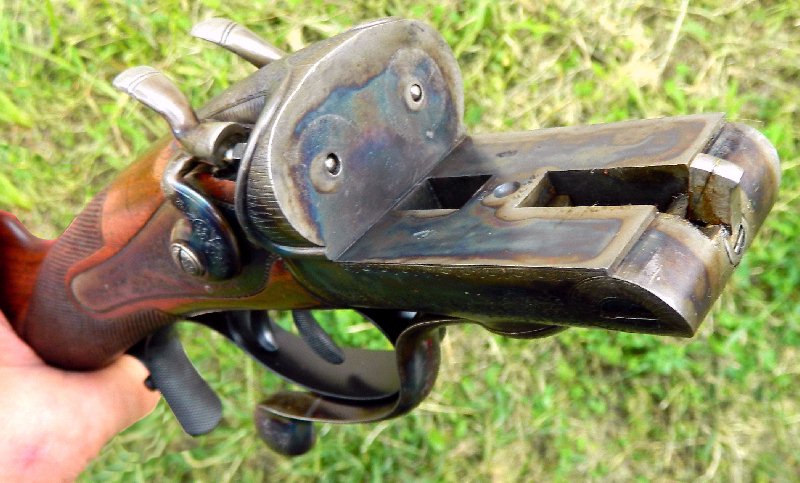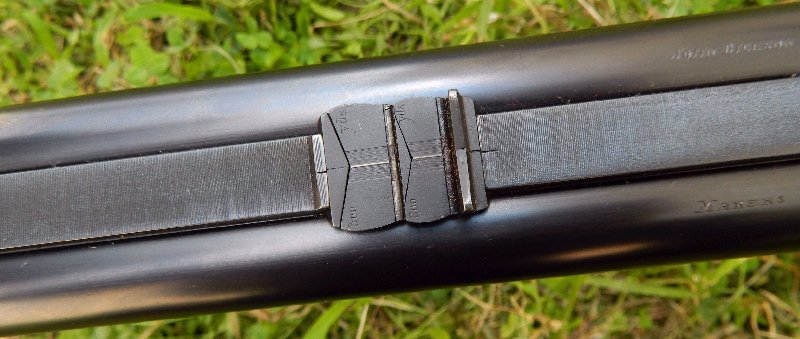 Per the original John Dickson ledger, it was originally built in 1868 with the following specifications: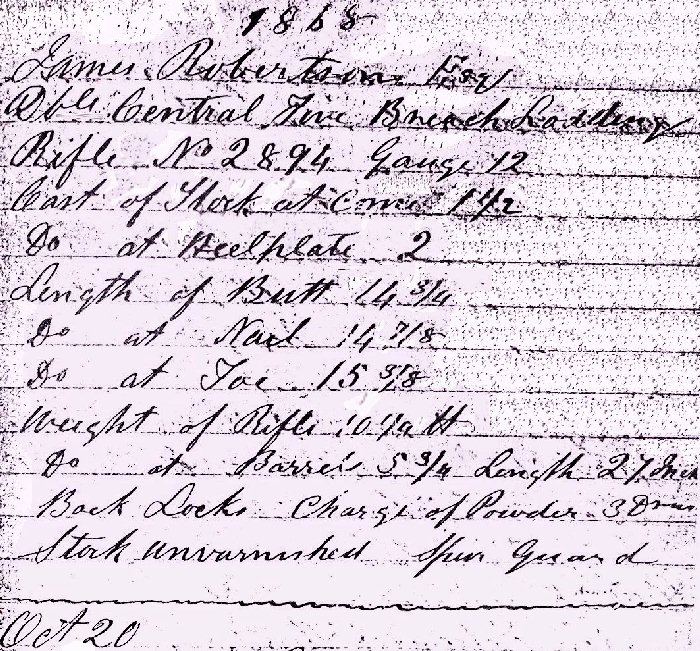 translated from the hard to read hand written entry: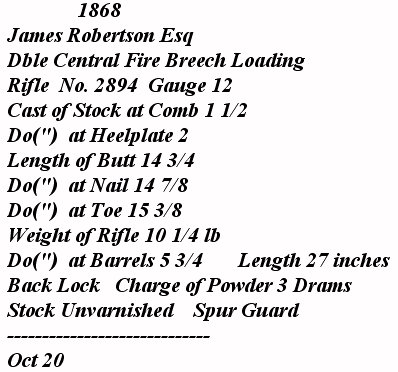 What wonderful information!
But, it is no longer a 12-bore, it is now a .577EX caliber as marked on the bottom of the barrels along with "AH7186". This was unusual.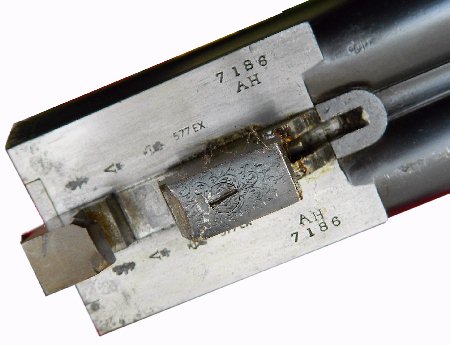 As I have learned, "AH" with a number, typically references Alex Henry, and the rifling in the barrels of this rifle, is Alex Henry type. I placed a call to Dickson and McNaughton in Scotland with a request to search the Alex Henry ledger. I was told that Ledger serial numbers stopped well before the AH7186 number. But, then I was told the Ledger also contained some "unregistered" numbers for after-market work. And, after a couple of minutes wait, they said the number 7186 was listed therein. It read: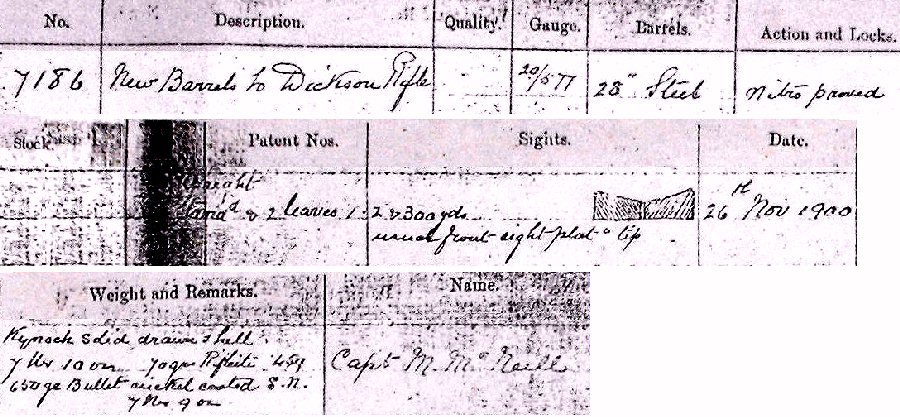 again translated from the hard to read hand written entry: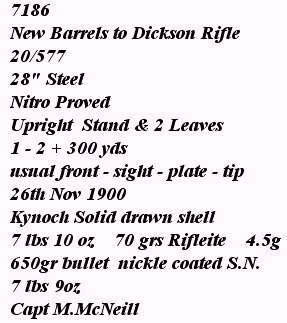 This 577 double rifle is in the "rare" 20-.577 caliber. This was a proprietary cartridge designed by the well known Scottish firm of Alex Henry. It is a 2-3/4" long, brass 20-gauge shotgun cartridge, that is necked down to accept a .577 bullet.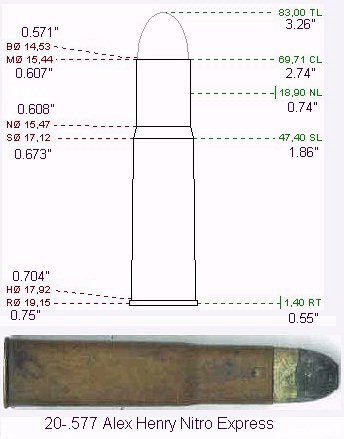 Although I was originally looking for a .577 BPE, (black powder express) this rifle is actually a true "Nitro Express" being proved for 70 grains of "rifleite" which is an early form of cordite. This is identical to the powder charge for the "Lite Nitro" .577 x 2-3/4" Express. These barrels were intended for Nitro, not for black powder.
And the Henry Ledger documents that this rifle was shipped to a Captain M. McNeill.
Research discovered Malcolm McNeill was born on January 30, 1866, the son of Lt-Col A.C. McNeill. In 1885, when he was only 19, he went into the British army. He served in several African campaigns and also in World War One. McNeill won several medals and awards during his Military Service.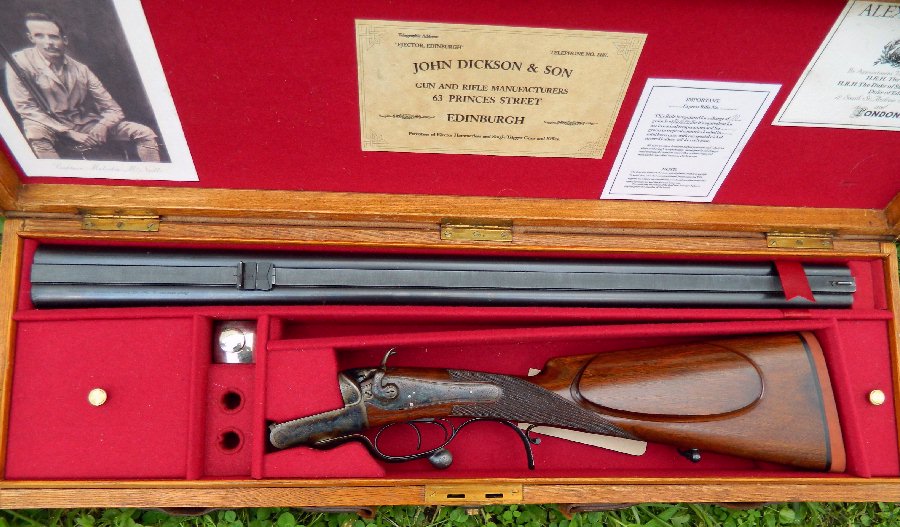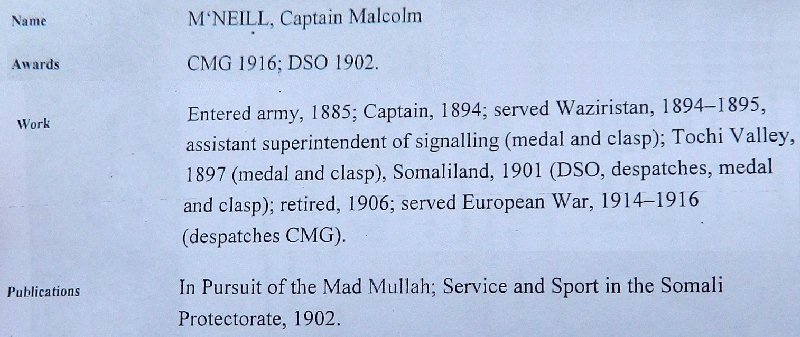 Unfortunately, Capt. McNeill died in France on June 3, 1917 during WWI. He is buried in Mont Huon Military Cemetery, Le Treport, France.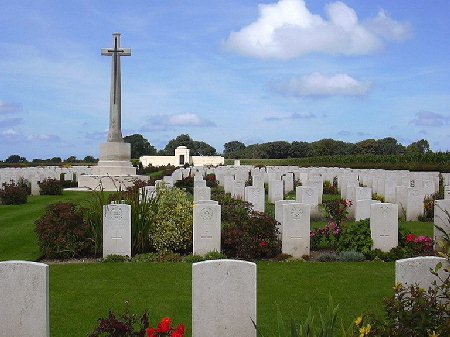 During his Military career, McNeill was also a big game hunter. Many of his hunting trophies are displayed in a museum in his home town of Oban, Scotland.
In addition, he also authored a book about his Military life and his hunting trips in Somaliland. The book is entitled, "In Pursuit of the Mad Mullah--Service and Sport in the Somali Protectorate." (printed 1902). In the book Captain McNeill tells of being sent to Africa's Somaliland. Before going to Africa in November of 1900, he purchased the Dickson / Henry so he would have an adequate big game hunting rifle.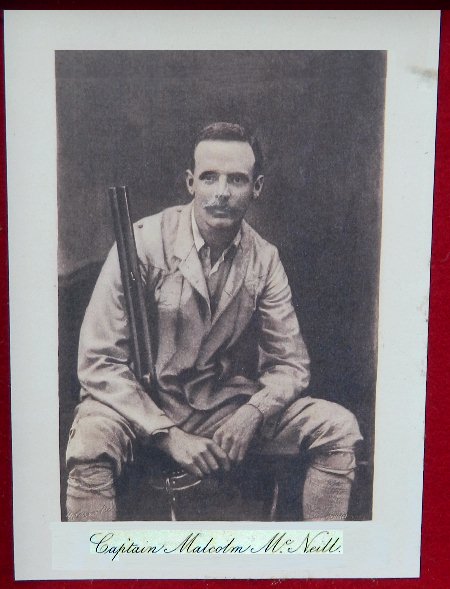 The front plate in the book has a photograph of the McNeill sitting with this 20-.577 cradled in his arms.
In the book we have Capt. Malcolm McNeill himself, talking directly to us, telling of his using this rifle during his adventures with it in Africa. He tells how he killed 3 man-eating Lions, 2 with this exact rifle.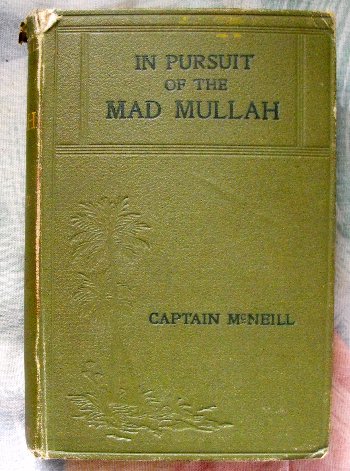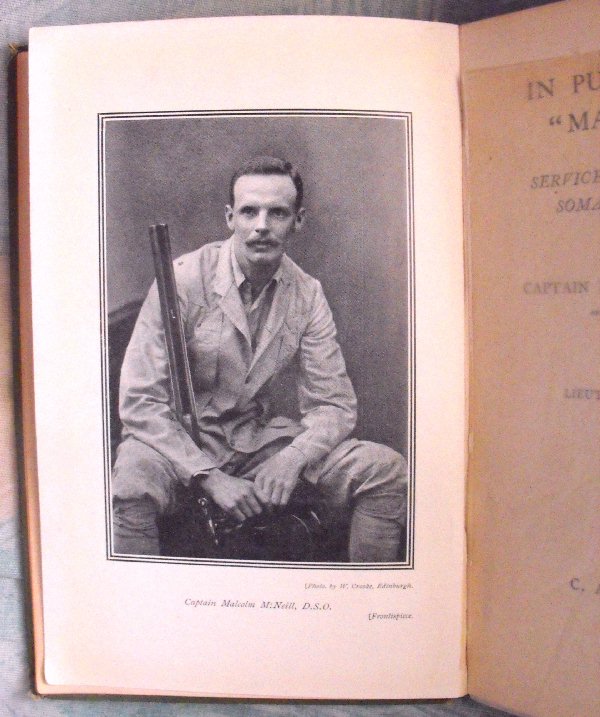 When you read, his writing is just like he was talking to you and telling you his story. You can almost hear him speaking to you "out loud" in your mind.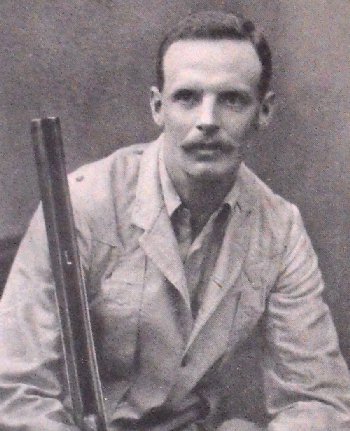 What an adventure it must have been in 1901. State-of-the-art hunting on the backs of Camels.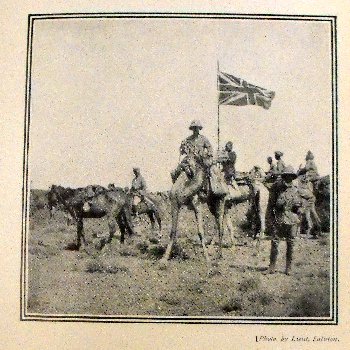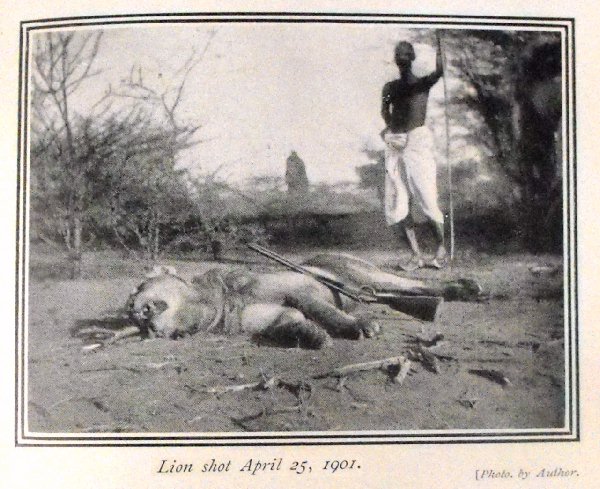 In the book, McNeill tells of hearing about 4 lions that were attacking a nearby village, and his taking a few days off his Military service to pursue them. It happens that McNeill's 20-.577 was packed away on camels some hours distant, so he set-out with his 12-bore paradox double. With it he shot the first lion. It measured 8' 4" long from nose to tip of tail.
Some time later, his camels arrived bringing him the 20-.577 Dickson/Henry. With it, he went after the other 3 lions. Quoting from page 53;
"... I also had my .577 by now, and felt quite prepared to meet anything that might turn up. ..."
McNeill continued to pursue the other 3 lions and soon came upon the second. Quoting from page 57 and 58;
"... the lion was about 130 yards distant. ..." "... I immediately knelt down and fired with my .577, taking him just in front of the shoulder. On receiving the shot he pulled up at once, nearly falling as he did so, and the left barrel knocked him clean over. He managed to crawl un­der a small tree about 2 or 3 yards off and to get his head round facing me. I put in another shot for safety's sake when I got to about 80 yards from him, but he did not really require it--either of the first two would have killed him. This lion was the biggest of the three I got that day, 8 feet, 10 1 /2 inches as he lay--a big, powerfully made beast, but with no mane. ..."
McNeill then started after the last two lions. They were discovered in heavy cover. Since earlier one of natives had been bitten while pursuing the second lion, McNeill opted to start a grass fire to drive them out of the cover, rather than going in after them. Quoting from page 58 and 59;
"... After some difficulty we got it fairly alight, and after it was about two-thirds burnt, out he came. He stood at the edge of the fire about 80 yards from me, broadside on, and I at once gave him the .577 in the left shoulder. On receiving the shot he turned round and charged straight back through the fire (which was about 18 or 20 yards off), burning his whiskers and singeing himself generally, but not very badly. On getting through the flames he stood on his hind legs, pawing the air, and then fell over on his side--dead. ..."
The forth lion was a female, and McNeill's hunting ethics, dictated him not to pursue her.
So, 3 out of 4 lions in an afternoon's vacation from Duty, 2 shot with my 20-.577 Dickson/Henry. One shot at 130 yards, and the other at 80 yards.
Here is a reference to Capt. Malcolm McNeill Military Service from the London Gazette. This is a very interesting bio indeed.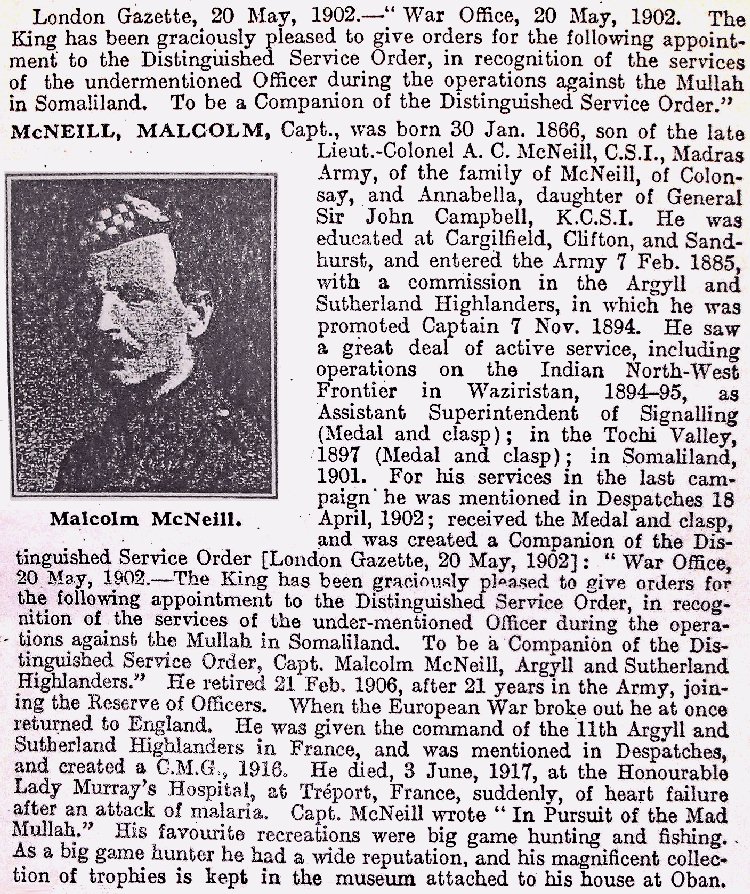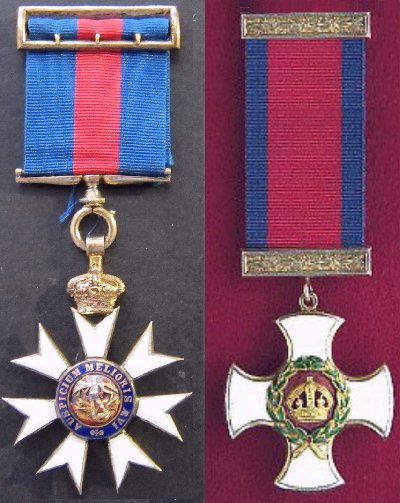 Testifying to his Military Battles is this very interesting reference to Capt. Malcolm McNeill. This was a sketch that was published on October 12, 1901, in a Newspaper called the GRAPHIC. (page 485)
It shows Captain McNeill directing his forces in a Battle (detailed in his book) Note the several Martini rifles in addition to the Maxim Machine Gun. McNeill had 2 maxims under his command, a 303, and a 450 cal.
Although Capt. McNeill is shown holding a Martini rifle, I'm sure his 20-.577 was not far away.
The caption reads;
"The Expedition Against The Mad Mullah: The Attack On Captain McNeill's Zariba"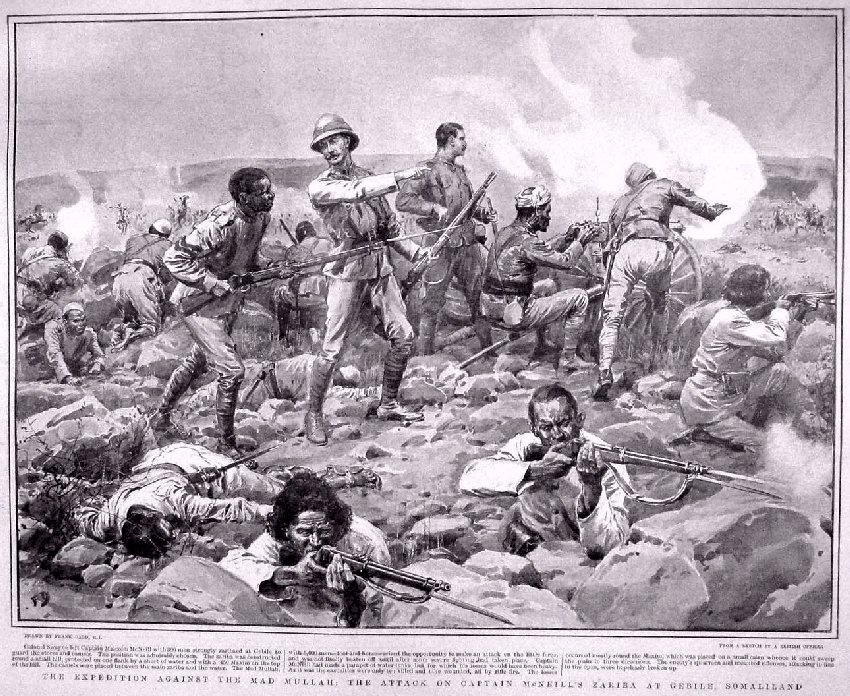 I'll continue to research this rifle and perhaps someday I'll find some interesting information about James Robertson, the first owner who ordered it from Dickson in 1868 as a 12 bore double rifle.
And, I intend to shoot it ... a lot.
P.S.
And if all this History wasn't enough, here's another treat. This Holland & Holland Royal Grade Double Rifle was presented to President Teddy Roosevelt. It is on display in the Frazier Museum in Louisville, KY.
Look who's on the list of donors. He's the 12th one down. None-other than our "Captain M. McNeill." The text is from page 28 of Teddy Roosevelt's book; "African Game Trails."
How cool is that?