Hello all,
Can anyone help with information about a James Macnaughton Double Rifles?
I acquired this one and I'm trying to find some History. I've never owned a Macnaughton. Its serial numbr 986 chambered in 577-500 No. 2 bpe caliber.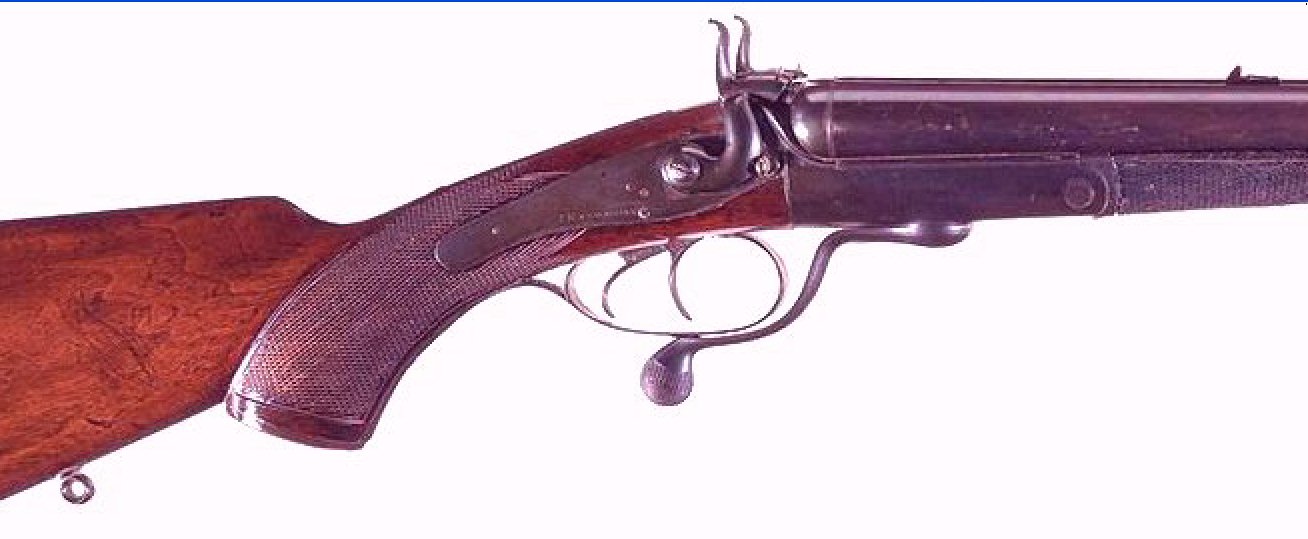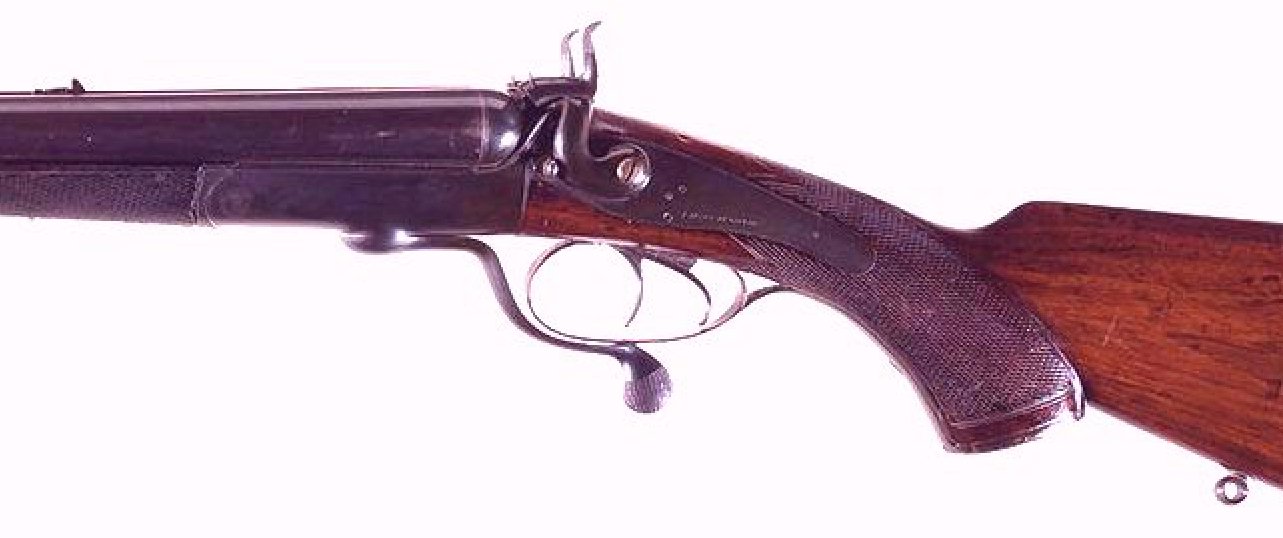 Below is the auction description. As you can see it was listed as a 450bpe, however, when it arrived I was surprised to find it wasn't a 450bpe. My 450bpe cartridges dropped deep into the chambers. Same thing happened when I tried 500bpe cartridges in the chambers. It was something much bigger. A chamber cast discovered it was actually a 577-500 No.2 bpe. Not sure if that makes this a better value, or a wash.
I'm hoping that some detail History can be found. I love History.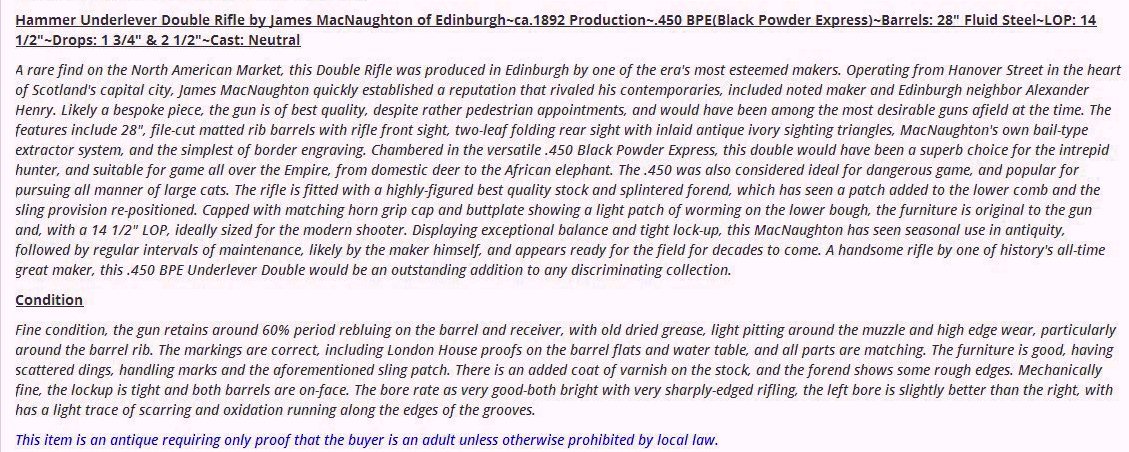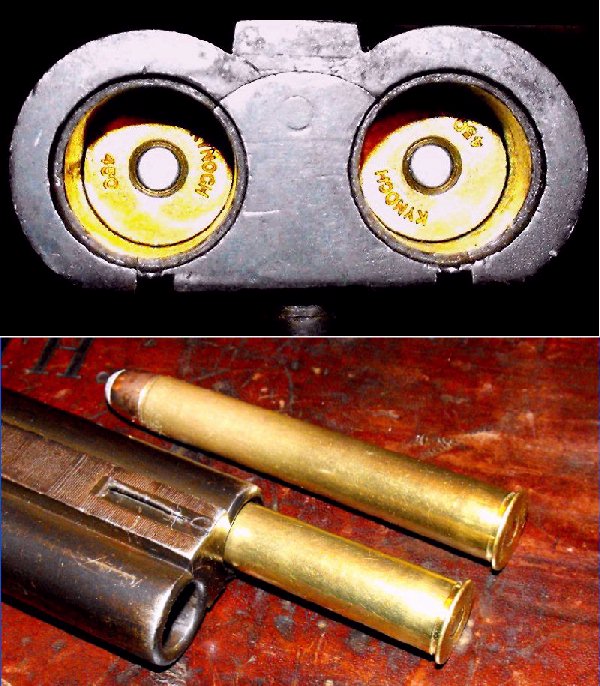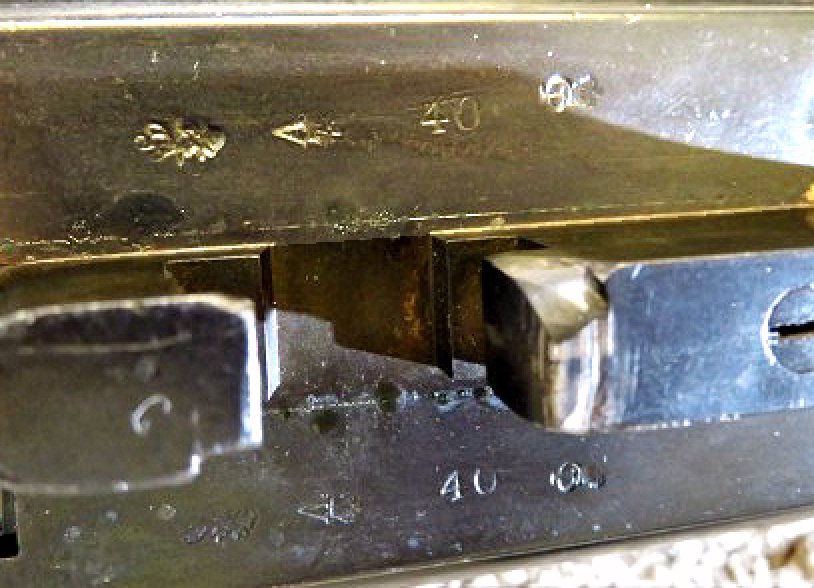 I was told that John Dickson had the Macnaughton records so I stayed up until 3:45am this morning (9:45am at the John Dickson office in Scotland) I just got off the phone from speaking with them. Unfortunately they told me that the majority of the Macnaughton Records were lost in a fire long ago. They said they only had one Field Record Volume with limited information. Upon their searching that Volume while I waited on the phone, they informed me that it did not contain my serial number.
Unfortunately that's the end of the line for finding any additional History about this rifle from them.
If there are any Macnaughton experts out there, please chime in.